The process of obtaining your real estate license can be a bit confusing and a scary process. Use the following links to access websites to research answers to any questions you may have. These websites will be very useful before and during your real estate career.
Frequently asked questions
Is Heart of Florida School of Real Estate approved with the State of Florida?
---
Heart of Florida School of Real Estate is a Florida Real Estate Commission (FREC) accredited school that is licensed to provide Real Estate Licensing education in the State of Florida
---
What are the requirements to become a Sales Associate?
---
* Must be at least 18 years of age * Posses a United States Social Security Number * Must hold a high school diploma or its equivalent * Pre-License education with a passing score of 70% or above on the end of course exam * Pass the state exam with a score of 75% or above * Fingerprint and Application fees must be paid prior to receiving and exam eligible approval from DBPR
---
What is included with the course fee?
---
The fee includes Instructor Led course, class materials to include (Book, Study Guides, Slides, End of Class Review and Review Games) and end of course exam. We recommend that students bring materials to take notes such as pens, pencils, flash cards and highlighters, your focus and commitment to the process.
---
Do you provide private tutoring?
---
Yes, check out the Education Tab for more information. HOFSORE students can book with a minimum of a 4 hour block and Non HOFSORE students are required to book a minimum of a 6 hour block for tutoring. What's included: Consultation, State Fail Exam Analysis, Customized Study Program, Review and Games
---
Why Choose Heart of Florida School of Real Estate?
---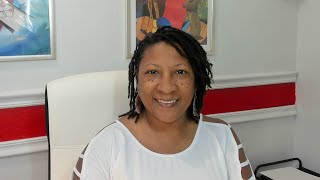 ---
---